EUV

Mirror
For more than 40 years, our optics manufacturing has supported the development of the semiconductor industry.
We have striven for innovation in optics processing and metrology. Our optics are used in advanced semiconductor manufacturing equipment, key semiconductor inspection equipment, and in research and analysis in a variety of fields.
Ultra-precision surfaces that meet tight specifications required for use in the EUV to X-ray range can be realized in a variety of shapes and materials.
Wavelength
13.5 nm (EUV), Soft X-ray
Material
Fused silica, Si, SiC
Expertise in EUV
and X-ray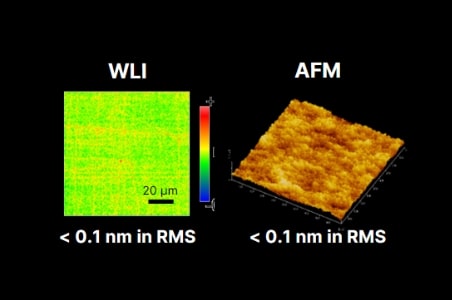 Extremely low HSFR
For beyond EUV optics, high-spatial-frequency roughness (HSFR) must be low to improve damage tolerance and prevent scattering. Using our proprietary technology, we can offer extremely low HSFR surfaces characterized by
RMS down to 0.1 nm and below.
Free form including off-axis ellipsoid.
Material from Si, fused silica, CaF2 and others.
Qualified by white light interferometer and AFM.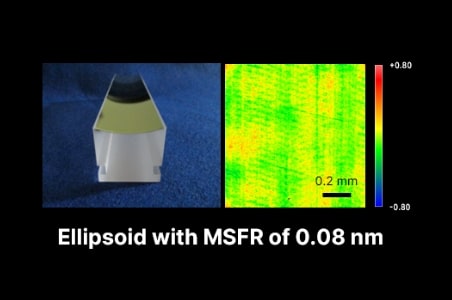 MSFR below 0.10 nm
Roughness in the spatial frequency range of
1/0.01—1 mm-1 is defined as mid-spatial-frequency roughness (MSFR). MSFR causes unwanted intensity distribution in beam transportation or focusing. We can provide extremely low MSFR surfaces characterized by
RMS down to 0.1 nm in an area of
1 × 1 mm².
Processed by high-spatial-resolution polishing.
Qualified by white light interferometer.
Our optics are highly regarded in the semiconductor industry for their extremely low MSFR.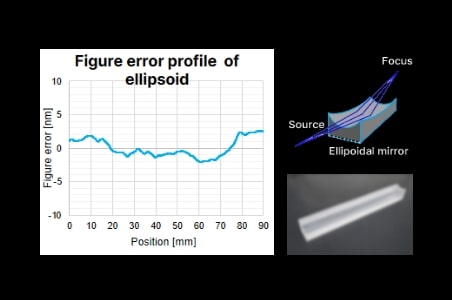 LSFR below 3 nm
In EUV and X-ray optics in focusing systems, low spatial frequency roughness (LSFR or "figure error") is an important factor in achieving small focus sizes. Our free-form optics have extremely low LSFR (best effort: 2—3 nm RMS), which we consider to be the best surface quality in the world.
RMS down to 2 nm.
Off-axis ellipsoid, Wolter, and others.
High-precision enough to use at synchrotron radiation facilities.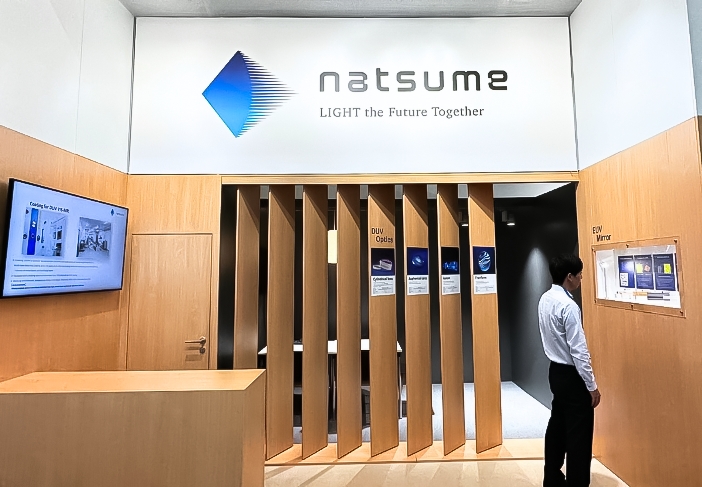 Exhibition
We exhibit at trade shows as a place to hear the needs of our overseas customers directly.
We listen carefully and lead the challenge to a breakthrough.
Please feel free to consult with NATSUME about difficulties for which you have not yet found a solution.
We look forward to seeing you at the exhibition.