DUV
Optics
Wavelength
193 nm, 213 nm, 248 nm, 266 nm, 355 nm
Material
Fused Silica, CaF2
For more than 40 years, our optics manufacturing has supported the development of the semiconductor industry. We have been providing custom optics for semiconductor lithography and inspection equipment in the DUV range worldwide.
NATSUME Edge Technology
for DUV Optics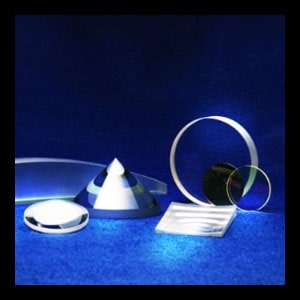 CaF2 Optics
Any shape can be produced by our masterful grinding and polishing technique.
Availability: Asphere (Aspheric Lens), Aspheric Cylindrical Lens, Axicon, Sphere, Cylinder, Window, Prism, Beam Splitter, Phase Plate, Achromart, Integrator, Fly-eye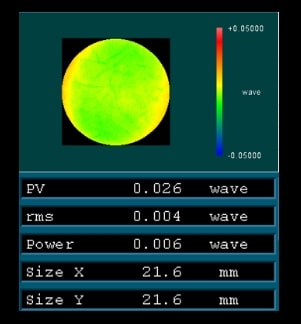 Wavefront Error
Well-controlled surface form provides your ideal optical performance.
Acheivement: PV λ/38
Measurement size: 1 inch (C.A. 85%)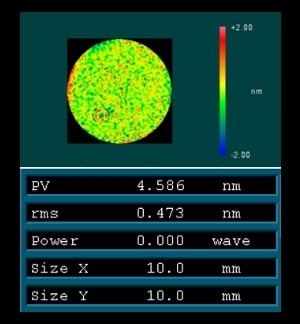 Waviness (MSFR)
NATSUME's unique method of surface correction minimizes waviness.
Achievement: 0.473 nm in RMS
Measurement size: φ10 mm
Filter: 0.1—3 mm band pass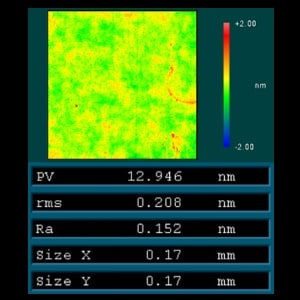 Micro Roughness (HSFR)
Super smooth surface is achieved by the combination of our conventional and internal developed polishing methods.
Measurement area (0.001—0.1 mm)
Acheivement: 0.208 nm in RMS
Measurement size: φ0.17 mm
Filter: 0.001—0.1 mm band pass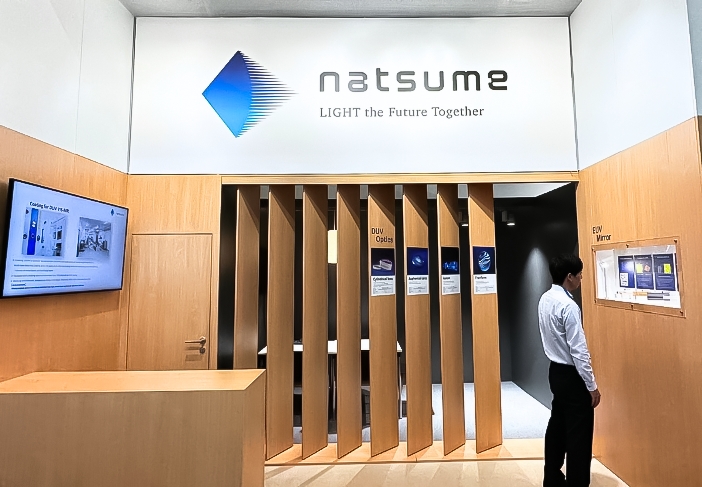 Exhibition
We exhibit at trade shows as a place to hear the needs of our overseas customers directly.
We listen carefully and lead the challenge to a breakthrough.
Please feel free to consult with NATSUME about difficulties for which you have not yet found a solution.
We look forward to seeing you at the exhibition.