Our Members
"Create lenses that only NATSUME can make. Become a lens manufacturer that is needed by the times." Keeping these words of the founder in mind, the staff of NATSUME is delivering the infinite possibilities of LIGHT from Japan to the world. Let us introduce you to the professionals in each section who continue to tenaciously take on the daily challenges of advancing our technical capabilities to create something that does not exist anywhere else in the world.
Staff

Interview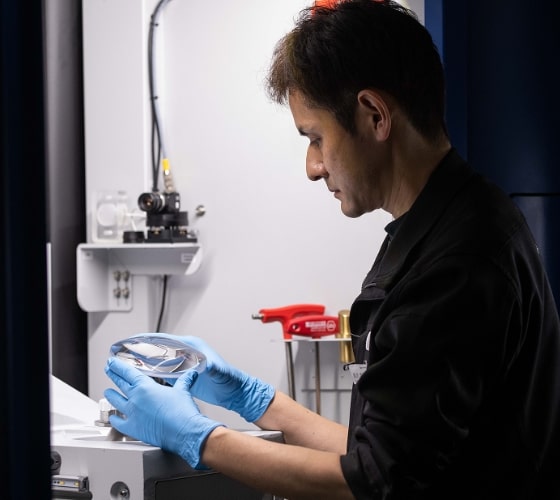 T. Maezawa, Manager of Freeform Production Department
"I have been in charge of manufacturing and managing optics with special forms considered the most difficult in the world. Our greatest strength is that we own several world-leading measurement instruments that can accommodate the multitude of shapes and accuracies that our customers require, so 'if we can measure it, we can make it.'
I hope we become a company that can further maximize effectiveness with limited resources by taking advantage of manual optics manufacturing while successfully sharing the work with AI and robots."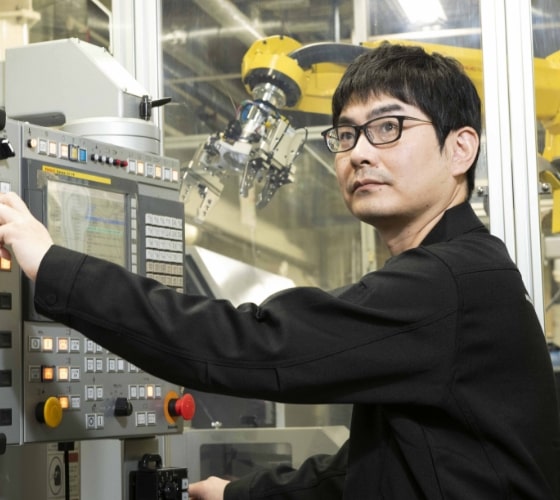 T. Koike, Sr. Specialist of Production Department
"After graduating from a broadcasting-related technical college, I joined NATSUME because I was attracted to the company's 'in-house production of previously nonexistent optics manufacturing machines from scratch.' After joining the company, I was surprised at the optics study sessions and other in-house systems that allowed me to acquire in-depth and broad knowledge. Young people who share our desire to 'make our customers' dreams come true with light' join our company every year, and we are working for the future while incorporating new opinions."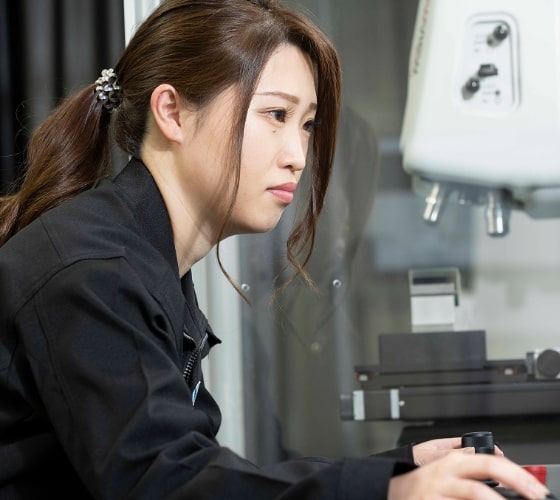 F. Nobuta, Quality Assurance Department
"I am in charge of the inspection work and training of in-house inspectors to maintain and improve internal quality. As optics are needed in every aspect of the world, I want to continue attempting things that other companies are not doing while maintaining high quality. Our customers are the reason we can take on new challenges. I am looking forward to coming across many more opportunities in the future."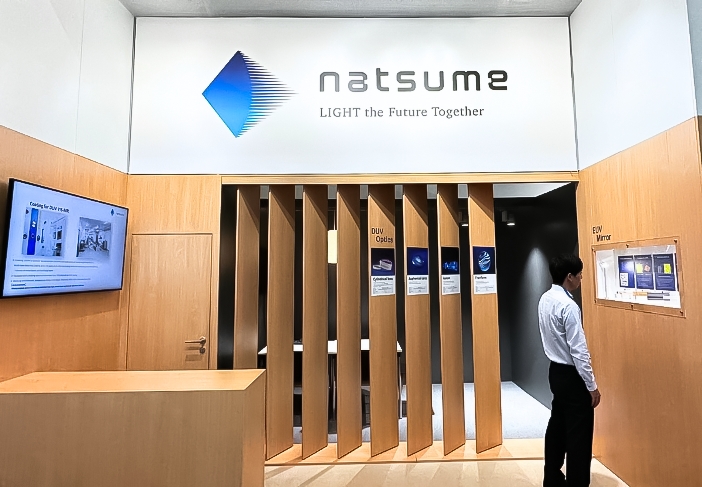 Exhibition
We exhibit at trade shows as a place to hear the needs of our overseas customers directly.
We listen carefully and lead the challenge to a breakthrough.
Please feel free to consult with NATSUME about difficulties for which you have not yet found a solution.
We look forward to seeing you at the exhibition.